Hotel Novara vicino ospedale
"White Horse": restaurant, pizzeria ed hotel a Novara vicino ospedale.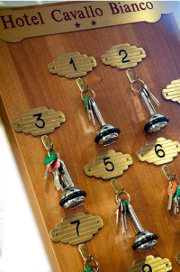 Hotel Cavallo Bianco Novara ospedale
Looking for a hotel in Novara near the' ospedale maggiore?
The White Horse, situato a poche centinaia di metri dall'ospedale e dalla clinica San Gaudenzio, is an easy to reach hotel restaurant and pizzeria, cheap and well served.
Get information now!